Cosm Chair, Dipped in Color by Herman Miller
Condition:
Open Box. Like new condition
Back: Low Back Height
Frame Finish: Nightfall
Arms: Adj. Arms
Frame Finish: Nightfall
Base: Nightfall
Casters: 2.5-inch Hard Floor or Carpet Caster with Quiet Roll
Color: Glacier
The COSM Chair, Dipped in Color by Herman Miller represents a departure from ergonomic task chairs as we've come to know them and a turn to what an ergonomic task chair should be. In an ideal world, your chair should be something you don't even think about. You should sit down and be ready to work. That's what the COSM Chair accomplishes. It makes pressure-point free sitting intuitive and automatic.
Designed by Studio 7.5, Herman Miller wanted a chair that was actually responsive to the sitter. Drawing on similar silhouettes to past designs like the Setu and Eames Aluminum Group, the goal was to make a chair that is supportive the very first time you sit in it. You don't need to adjust it; the chair simply responds to your body's unique needs. Built out of a reactive frame and breathable mesh, the chair is ready for your body to tell it what to do. You don't have to push buttons and pull levers. You just sit down. It's one of the first truly non-adjustable ergonomic chairs that the world has ever seen. The COSM Chair is straightforwardness in a world of overcomplication. Simplify your workday with a chair as smart as you are.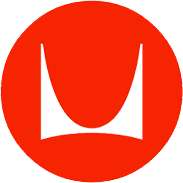 Herman Miller Authorized Retailer
Herman Miller is an industry leader in the integration of cutting edge technology to furniture and other household items to make everyday life more comfortable, convenient, and stylish. Herman Miller stands out at the forefront of such fields as ergonomic technologies, environmentally friendly manufacturing processes, and customizable furniture items.
In addition to producing some of the most outstanding office furniture in the world, Herman Miller has also taken on the responsibility of manufacturing some of the most celebrated furniture designs by some of the world's most famous designs. These "modern classics" include works by Charles and Ray Eames, George Nelson, and Isamu Noguchi. Herman Miller celebrates these famous mid-century designers' works through its extraordinarily precise manufacturing techniques and industry-leading green production processes.
Herman Miller is a global company with operations, sales offices, dealers, and licensees in more than 40 countries in North America, Asia/Pacific, Europe, Middle East, Africa, and Latin America, serving customers virtually anywhere in the world. Herman Miller is headquartered in Zeeland, Michigan, while manufacturing facilities are located in the U.S., China, Italy, and the United Kingdom.