Geiger Ward Bennett H Frame Grey Marble Coffee Table
Condition:
Open Box. Like new condition.
Top Finish: Georgia Grey Marble Base Finish: Satin Chrome
Ward Bennett's H Frame Coffee Table is designed to work in almost any indoor environment. Executive office, modern living room, office reception and everywhere in between. With a stone, glass or wood top you're sure to find a version of the H Frame Coffee Table that is perfect for your space. The coated steel frame adds just a hint of industrial appeal that combines beautifully with any top option.

The H Frame Coffee Table features:
36" w x 36" d x 17" h
Top available in your choice of wood, stone or glass
Coated steel frame and base
Impressive 12 year manufacturer's warranty
Materials & Measurements
Materials:
Marble with metal base
Dimensions:
36" w x 36" d x 17" h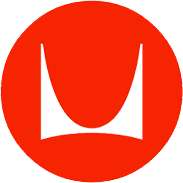 Herman Miller Authorized Retailer
About the Manufacturer
Founded by John Geiger in 1964 Geiger Furniture began as Interiors International Limited, a small 4-man operation based in Toronto that produced design-minded office furniture. Steadily expanding throughout the 20th century, Geiger initially focused on modular office furniture and case goods that could be customized as office needs changed. In keeping with this commitment to flexibility, Geiger stressed the importance craftsmanship and quality construction in its use of wood furniture. With quality construction and beautiful wood finishes Geiger pieces easily fit in most settings and seem to adapt to any change in current styles.
In the 1980s Geiger paired with Ward Bennett, a partnership that would lead to numerous awards throughout the 80s and 90s. Today, Geiger produces many of Ward Bennett's most iconic designs, holding true to Bennett's principles of beauty and simplicity. Geiger strives to not only produce top-quality furniture for the home and office but to do so responsibly, in a way that preserves the earth's precious resources. In 2010 Geiger met two ambitious sustainability goals: using 100 percent green electrical energy and reaching zero landfill status during its production process. Sustainability, functionality, beauty, these traits have helped make Geiger a staple of the furniture industry for more than half a century.