Magic-J Folding Coffee/Dining Table


by Connubia
Condition:
Open Box. Minor cosmetic issues, Minor signs of use, fully functional. Minor scratches on table top. Screw underneath table that controls table to turn 90 degrees is slightly bent making it harder to turn.

MAGIC-J model wooden coffee table, metal frame, wooden top. Extendable and height-adjustable.
MAGIC-J is a versatile wooden coffee table for your living area which, if necessary, and with just a few movements, turns into a dining table for 6-8 guests: just press a button, placed on the long side, to adjust the height to 7 different positions.
The wooden top, which can doubled in size thanks to its practical butterfly opening mechanism, rests on a base in chromed metal.

With the MAGIC-J wooden coffee table, one enters a dimension where the home space transforms, indulging to the needs of contemporary living!
About the Manufacturer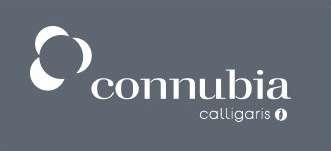 Connubia is the line dedicated to the "essentials" of the Calligaris: tables and chairs, brought to the highest level of depth of range. The name comes from the Latin "conubium" (marriage, bond). It expresses the natural bond between the products and the company and their blending in an original and unique cohesion.
Sitting down together brings sharing, complicity and emotions. Connubia dedicates, to this ongoing meeting, an extraordinary range of chairs. Classic and timeless shapes or futuristic and rich in details, the Connubia chairs invite to rest. An ergonomic and contemporary design created with innovative materials, that accompany unique moments in everyday life.
Gathering around a table brings meetings, affinity and emotions. Connubia puts in the center of these unique experiences a wide range of tables. Main characters of the dining room, they meet any conviviality need, transforming themselves, when needed, to host unexpected guests. The Connubia tables match different materials, that adapt to any room and reflect anyone's personality.
Height: 74-64-34-44 cm
Width: 110 cm
Depth: 150-75 cm
Magic-J Folding Coffee/Dining Table by Connubia Color: Glossy White
(2nd Quality - Minor cosmetic issues, Minor signs of use, fully functional)
(Minor scratches on table top. Screw underneath table that controls table to turn 90 degrees is slightly bent making it harder to turn.)
https://photos.app.goo.gl/aLueaU4xwv55c18a9