Stressless Mayfair Chair Medium with Power Base by Ekornes, Oxford Blue Paloma Leather
Call for special pricing! (877) 977-0989
Condition:
Open Box. No product issues.


Stressless Mayfair Chair Medium with Power Base by Ekornes
Base Finish | Wenge
Upholstery | Oxford Blue Paloma Leather
Power Mechanism | Leg and Back
Power Option | Electrical Cord

The Mayfair Stressless Chair is named after a smaller part of London, right in the center. It's right down the middle in a lot of other ways as well - right down the middle when it comes to size, height, and width, and right down the middle when it comes to high end comfort. This is the one of the most popular medium sized chairs in the Stressless stable, as it provides all the comfort of the traditional Ekornes product in a package that works for a majority of buyers.
Who thought that Stressless chairs could get any better? Now, they have. Stressless Power has arrived, and boy it is something. Power comes with to options to help you find the ideal comfortable position. Power Leg works like your typical extending footrest recliner - powered by a single motor, you can adjust the height and extension of the footrest portion, with the front angled for maximum comfort and to allow the natural movement of ankles in all positions. The slim design of the footrest makes it easy to hop out of the chair at any time. Power Leg and Back has the same leg controls, but includes two motors to easily adjust the back of the chair separately. Power also comes with softer bucket-style seats for improved comfort.
The Power system is combined with the celebrated Stressless Glide Plus system, ensuring that the lower back and neck are perfectly supported in every position, while the seat and back effortlessly follow your every movement.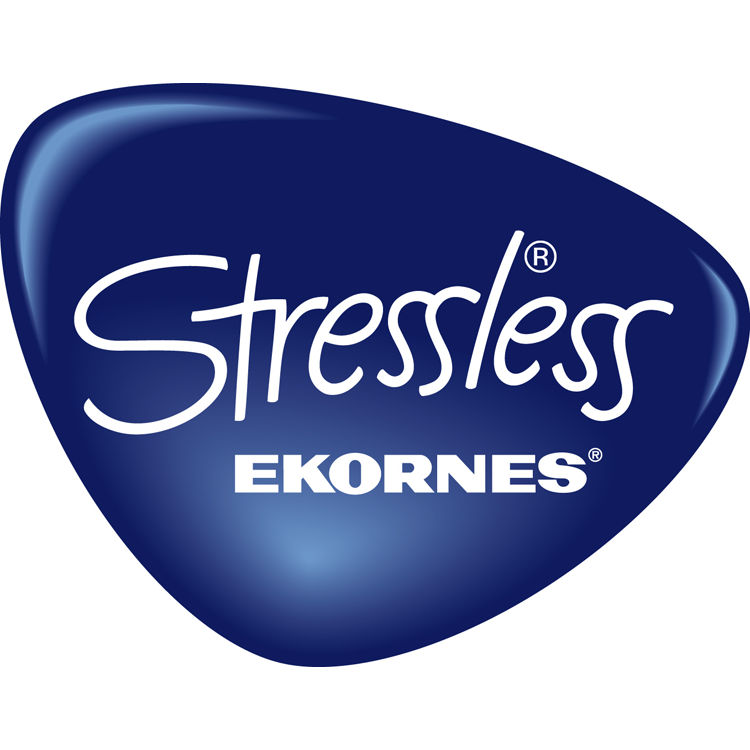 Stressless recliners and sofas have been synonymous with comfort since the company's inception in 1971. Known as the "Innovators of Comfort" - Stressless' designers and engineers have succeeded in creating a recline system that provides seamless support from your knees to your head regardless of how you're sitting. The Stressless glide system - a reclining mechanism hidden beneath the chair's plush, inviting exterior, permits freedom of movement without ever giving up lumbar, head and leg support. Combined with matching ottomans, and available in numerous sizes to accommodate, Ekornes Stressless chairs and sofas will be the most relaxing recliners you've ever experienced.
DIMENSIONS
Materials: Leather upholstery, laminated European beech base, steel recline mechanism
Measurements:
Overall: 39.8" H x 31.1" W x 30.2" D

Seat Height: 18.1"
Seat Depth: 20.6"

Depth extends to 51.3"

Assembly Required: No